Hey everyone! Scandinavian Designs in Sioux Falls is a brand new furniture store we decided to check out earlier this week.
Just like you all, we were super bummed when Toys'R'Us decided to close up shop last year. We all have great memories of wandering the halls in amazement in our younger years.
Luckily for us, the space located near the Empire Mall was purchased by a furniture company called Scandinavian Designs. We hadn't heard of this store before so our interest was peaked, especially when we learned they were considered comparable to IKEA.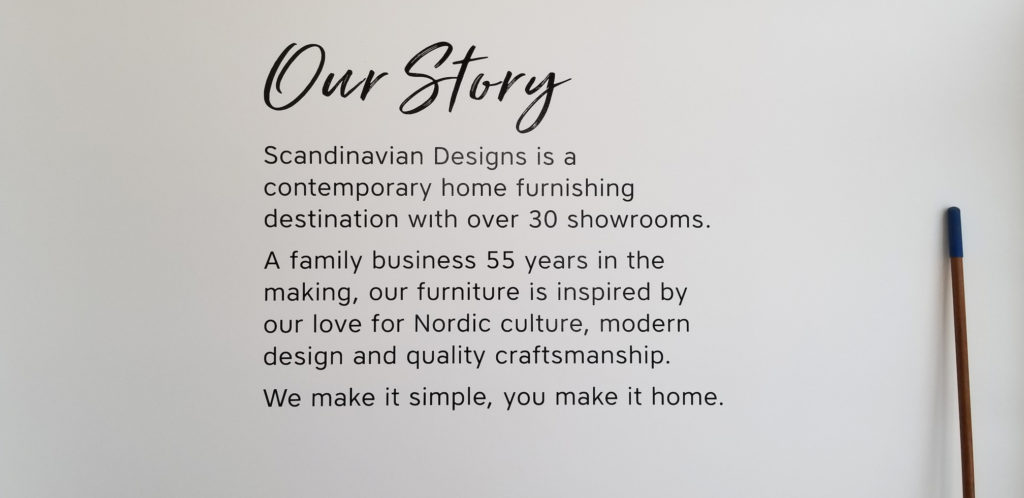 We love IKEA and make a stop every time we're in the Minneapolis area visiting family. Sometimes we don't even buy anything. We just love wandering around the showrooms and getting ideas on what we'd love to do in our own home at some point in the future.
When we heard about this place we had high expectations that we could replace our few trips to IKEAa year to a quick trip to the Sioux Falls Scandinavian Designs whenever we felt like it. Would it live up to our expectations? You better keep reading to find out…
Quick Review
Scandinavian Designs in Sioux Falls
Aura

Space

Cleanliness

Staff

Products/Services Offered

Product Quality

Price
Summary
Scandinavian Designs is a brand new furniture store in Sioux Falls, South Dakota. We just visited in and head a great time wandering around their beautiful showroom. 
Dustin: I had high expectations for this place. Those expectations were met in terms of the design and quality of the furniture in the store. They were not met in terms to pricing as they were significantly more expensive than I was expecting based on what I had heard.
Hezel: Personally, I was shocked by the prices. However, the furniture was modern and sheek and left me wanting to redesign my whole house. 
In-Depth Review
History & General Information about Scandinavian Designs

Let's start with a bit of history so we can understand what Scandinavian Designs is all about.
They have been a family business for over fifty years and have stores in over thirty cities all over the United States.
According to their website:
"We are a contemporary home furnishings destination rooted in our love for Nordic culture, modern design and quality craftsmanship. Through each item hand-selected by our team, we strive to blend the timeless tradition of Scandinavian design with your individual style. Our product is made to complement the art of living well – because Scandinavian design is a way of living, not just a design style."
They carry the following brands of furniture: Scandinavian Designs, Dania Furniture, and Scandia.
Our local store opened on February 1st, just a couple weeks before we stopped in. You can visit them
The Scandinavian Designs Experience
We visited Scandinavian Designs in Sioux Falls on a snowy Monday Afternoon. As is typical for a February in South Dakota the roads were a mess and the parking lot was covered in dirty, slimy stuff that used to be snow.
The Space
Anyways, they had completely redone the exterior and transformed into an elegant and bold black and white facade. The new facade really does set the stage for what's to come.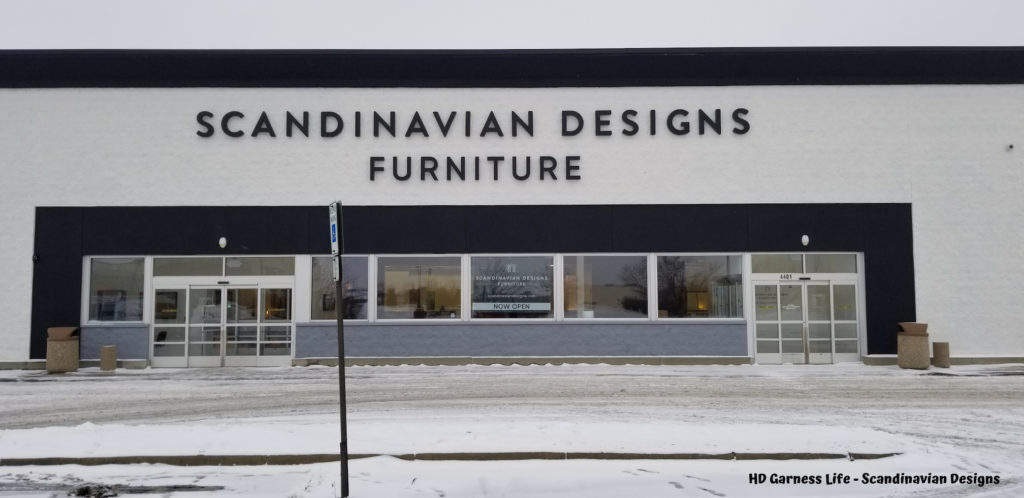 As we entered through the double automatic doors we were greeted by a bright and open space filled with beautiful furniture. It's amazing how much bigger a space can seem when it isn't filled with aisles and aisles of toys stacked to the ceiling!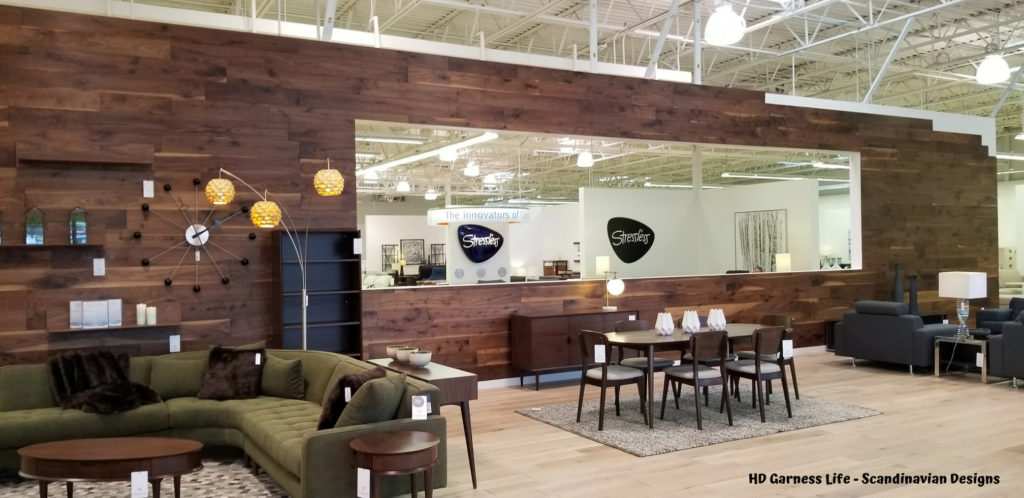 The space was wide open with half walls strategically placed around the store to subdivide the store into sections based on the type of furniture on display. These partitions also allowed them to create full room setups. There were many living room and bedroom setups, each with a different style, to explore,
The bright lighting, white walls, and clean simple styles of furniture really made the place shine.
The Staff
Compared to some previous experience we've had in furniture stores we were quite impressed with the sales staff in the store. They greeted us and made themselves available to us upon entering but didn't sneakily follow us around waiting to pounce on us the minute we showed interest in something.
As we neared the exit after wandering the entire store, a lady near the front desk asked us politely if we had found anything we liked. When we told her we were just there to check it out she wasn't disappointed but actually seemed excited we were there and didn't press us on anything.
Products Available

Scandinavian Designs offers all types of household furniture: living room, dining room, bedroom, kitchen, office, etc. The mid-century modern and Scandinavian aesthetic of all the furniture really distinguishes their showroom from anything else in the Sioux Falls area.
The fact that they have most of their furniture set up in "rooms" really helps you to envision how it can all fit together in your own space. There's no guessing whether two pieces will work together!
Product Quality & Pricing
Since we didn't actually buy anything on this trip, we can't comment too much on the quality of the products offered at Scandinavian Designs. That being said, everything appeared to be very well-built, sturdy, and solid.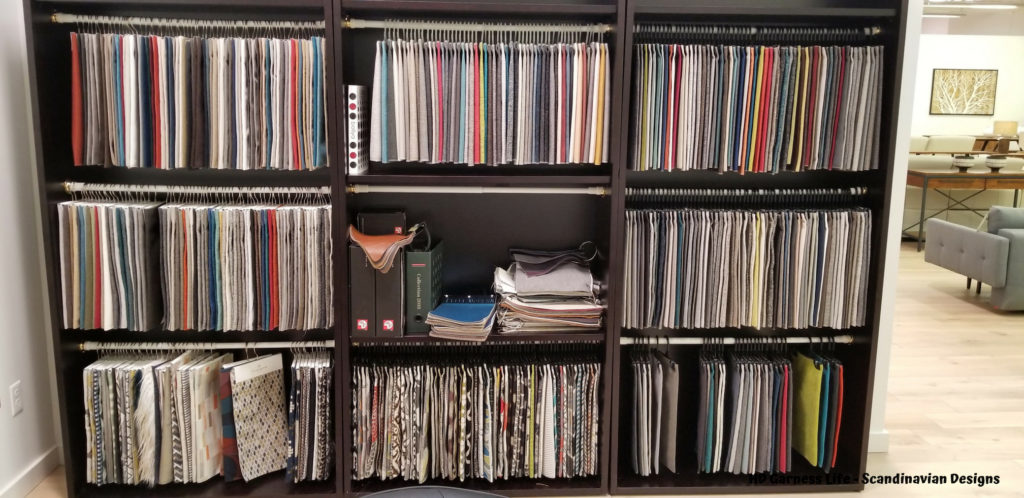 The only area where we were disappointed was the prices of everything in the store. Since we heard that they were considered an IKEA alternative, we sort of expected them to be at the same price point as IKEA.
They did have a clearance section with a few items in it. Most of them had some sort of damage to them. Since they're only a couple weeks old at this point the clearance options were pretty sparse. This may be our go to section if we go back again in the future!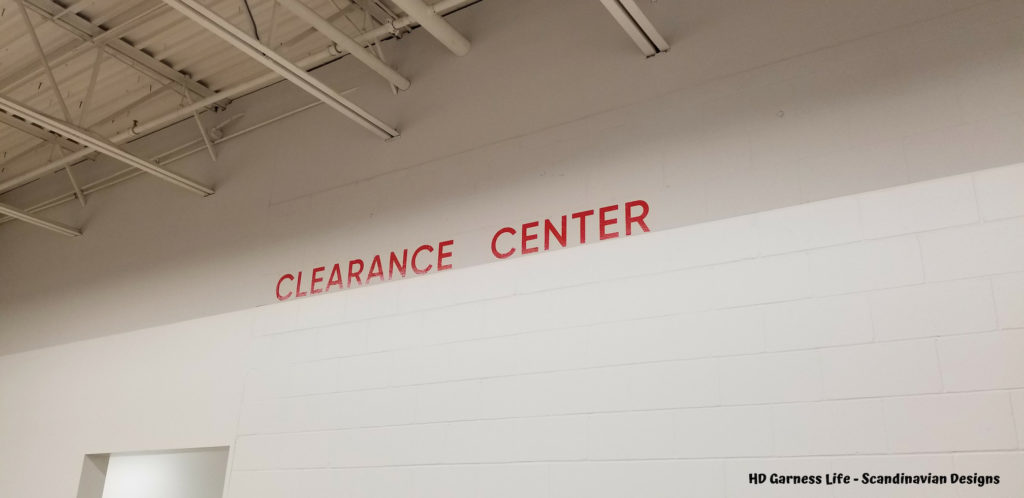 Unfortunately, this didn't seem to be the case. Everything in the store was quite spendy, especially when you were expecting Ikea prices. That being said, we probably had unrealistic expectations walking into the store.
Final Thoughts on Scandinavian Designs in Sioux Falls
We both had a great time as we wandered around Scandinavian Designs in Sioux Falls!
We successfully managed to re-imagine our entire home, room by room. Unfortunately, those dreams and visions are on hold because there is absolutely no way we can afford to furnish our house from this store. Maybe in a few years…we can dream right?
Anyways, this is a great store and we'd encourage you to all check it out. The style and aesthetic of the furniture really is top-notch. For new, we'll stick with our trips to Ikea to furnish our home but, if you can afford it, we think this would be a great place to furnish your home from!
Have you been to Scandinavian Designs in Sioux Falls yet? If you have, please let us know your thoughts in the comments below. We'd love to hear from you!
Finally, be sure to sign up for our email list to be notified whenever we publish a new review of a local business in the Sioux Falls.